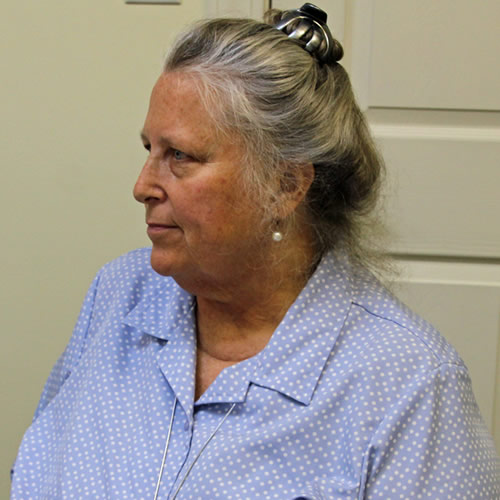 Karen Metzguer
Executive Director and Nurse
Karen has been a practicing nurse continuously since 1976 and is a retired Professor of Pediatrics, UNC School of Medicine, who spent 35 years working in infant mortality reduction at the local, state and national level. She worked as a Red Cross Disaster Nurse from 1995-2002 and assisted in emergency operations across NC, in VA, PA and at the Pentagon, September 11, 2001. She is also experienced as a Hospice Nurse, a Geriatric Care Manager and is currently the Nurse and Executive Director of Fearrington Cares.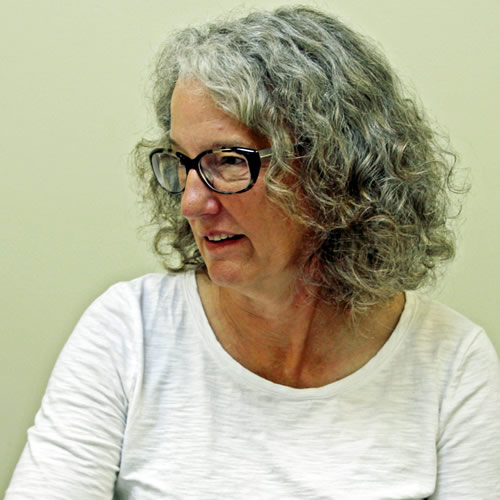 Pat Skiver
Administrative Coordinator
Pat has a Bachelor of Social Work, a Masters in Professional Accountancy and a CPA – license now expired. She managed a 3 location medical practice, included all financial work, financial statements, A/P, A/R, staffing, patient relations, insurance billing. She was also the property manager for 2 of the 3 locations. Pat has been with Fearrington Cares since January 2008.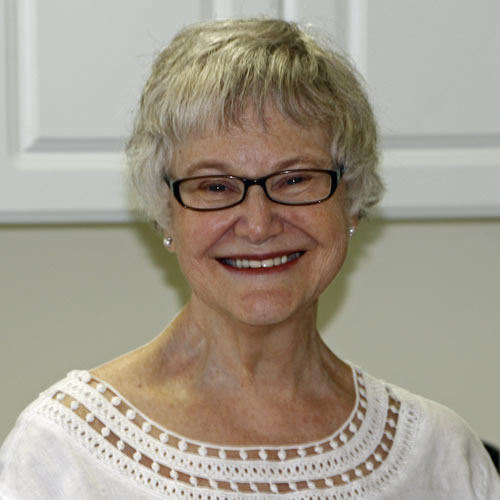 Paula Easton
Administrative Assistant
Paula was born in Chicago, moved to NYC and then to North Carolina, her home for over 40 years.  She went to the University of Illinois majoring in Math Education.  She started her career in advertising, then worked in marketing and human resources.  After retiring, Paula began volunteering, first for Hospice and then Fearrington Cares.  She also volunteers for CARE, an animal rescue group.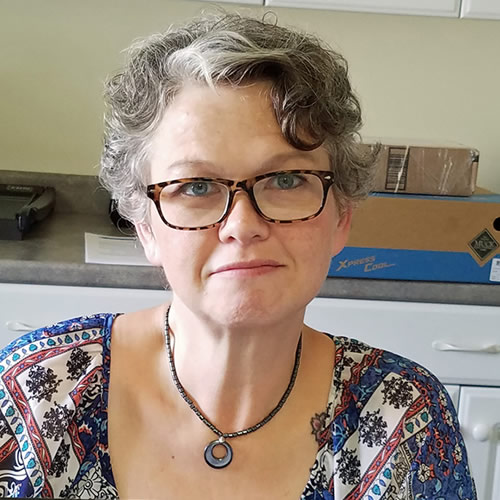 Christy Porter
Administrative Assistant
Christy is a native North Carolinian and lover of this part of the state. She became acquainted with Fearrington Cares in the spring of 2015 when she did her community externship here for school. Working with villagers and seeing this amazing organization had a profound impact, so she decided to stay!  Christy is a Licensed Massage and Bodywork Therapist and she has the privilege of serving those here at Fearrington Cares as well.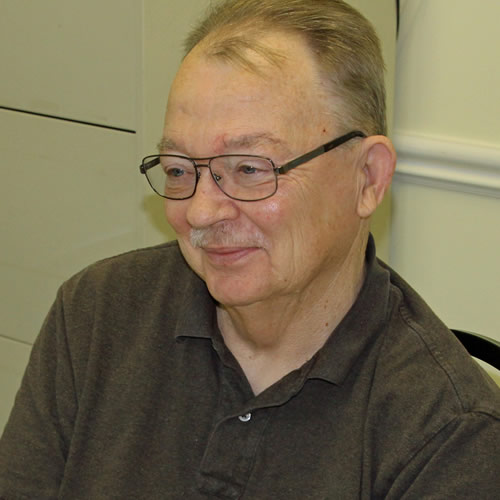 Steve Stewart
President
Steve has a B.S. in Health Science, a Masters in Epidemiology and a Doctorate in Public Health.  He is a former Department Head and Associate Dean and is Professor Emeritus of Health Sciences.  He has served as a consultant to various Federal departments and to the United Nations. He moved to Fearrington Village in 2011 with wife Donna.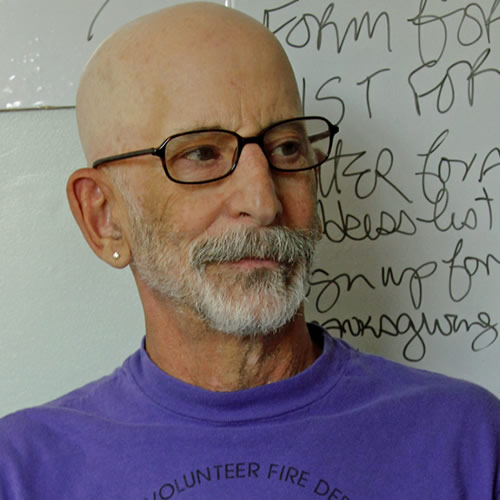 Matthew Leavitt
Vice President
Matthew is a graduate of Boston University with degrees in Political Science and Journalism. He had two careers, in survey research, predicting election outcomes and consumer behavior, then as a computer store owner. He grew up in NYC, lived in Boston, Los Angeles, San Francisco, moved from NYC Upper West Side to rural Maine and finally to Fearrington Village in 2009. (Un)official FV photographer.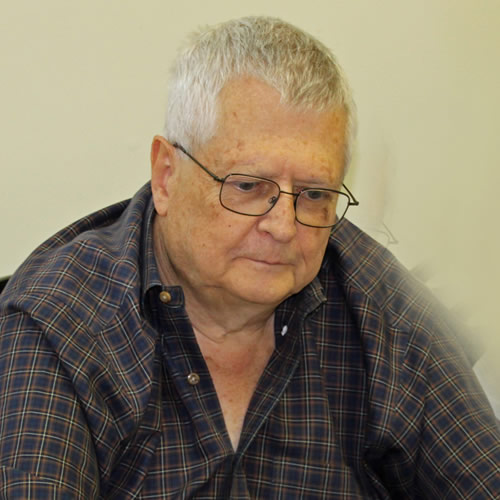 David Lindeman
Secretary/Treasurer
David grew up Bethesda, Germany and Arlington.  He graduated from Columbia College (government), Law degree.  He worked for the US Government for 25 years as policy analyst and executive and with the Congressional Budget Office as interim general counsel and six years with the World Bank and five years with the Organization for Economic Cooperation and.  He has been a resident of Fearrington since 2007 and a FC Board member since 2012.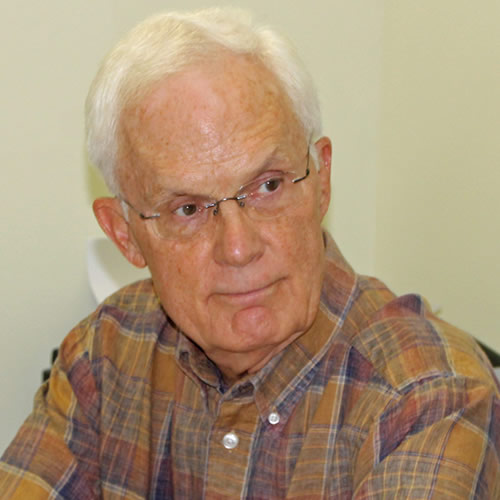 Matt Alexander
Vendor List Committee
Matt and his wife Phyllis moved to Fearrington in 2010 from Richmond Virginia where he worked as a banker and business owner. He was formerly secretary of the board of directors of the Chapel Hill Newcomers Club, and is currently; Co-Chairman of the Chatham County Transportation Advisory Committee, the Chatham County representative to the Area Agency on Aging of the Triangle J Council of Governments and serves on a committee of the Chatham County Council on Aging.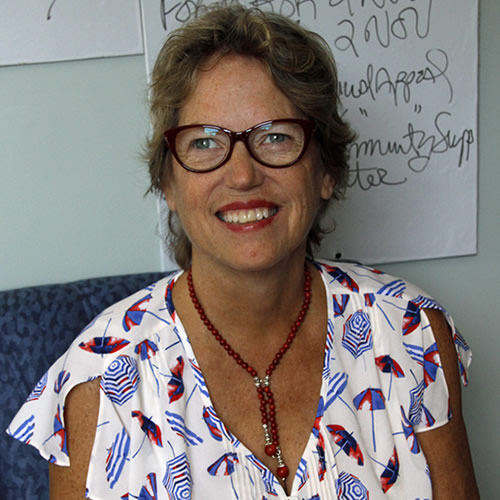 Cathy Burt
Fundraising Committee
Cathy has a doctorate from Columbia University and is currently an adjunct professor of Emergency Medicine at the UNC.  She was a manager of health care surveys at the NCHS and prior to that, she conducted nonsampling error research for the U.S. Census Bureau. Cathy has served on the board of directors for several community nonprofit organizations since retiring to North Carolina in 2008 including the Fearrington Opera Club, Fearrington Friends of the Arts, Women of Fearrington, and Voices Chapel Hill.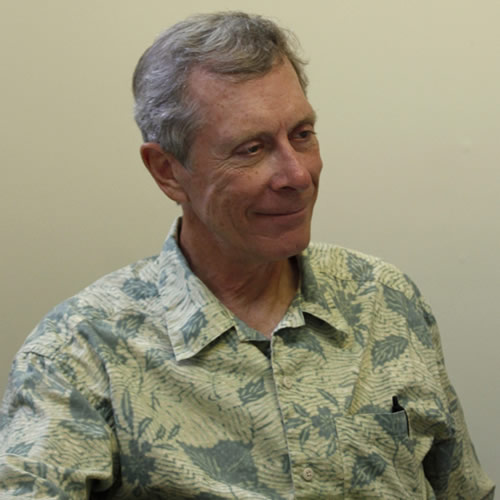 Randy Heffelfinger
Volunteers and Communications Committees
Randy, a native of PA, professional career in health care services has taken him to NM, WV, ME, NH, and finally to NC, where he spent the past 13 years in the Department of Medicine, Duke University, as Senior Administrator for medical oncology and the residency and subspecialty training programs.  Randy and his wife Mindy relocated to Fearrington Village in 2015 after his retirement.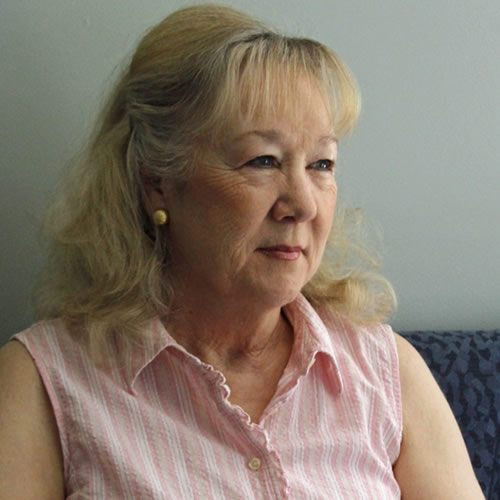 Duffy Holland
Volunteers Committee
Duffy is a graduate of St. Agnes Medical Center and University of Pennsylvania. She was a practicing nurse from 1968 thru 1994 in fields of Hemodialysis, Home Care and Hospice.  She served on several not-for-profit boards and owned two businesses in Pennsylvania.  Duffy moved from Pennsylvania to Naples, FL to Fearrington Village.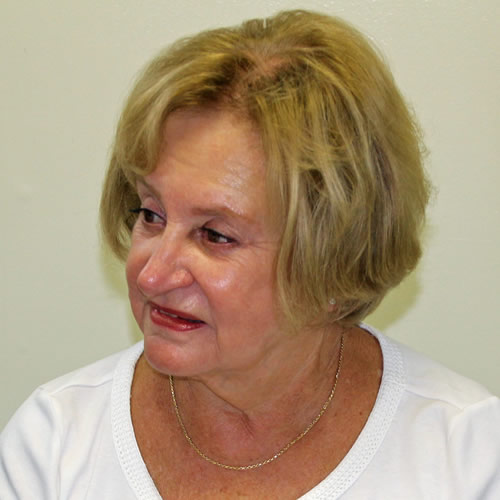 Barbara Hummel-Rossi
Education Committee
Barbara has a B.A. mathematics and English from the University of Albany and a PhD in psychology.  She was a professor in Applied Psychology Department at NYU for 36 years and served as Chair of University Committee on Human Subjects. She was on the board of directors of Harborfields Public Library and of Pederson-Krag Center.  She grew up in the suburbs of Buffalo NY and moved to Long Island, NY and then moved to Fearrington in summer of 2008.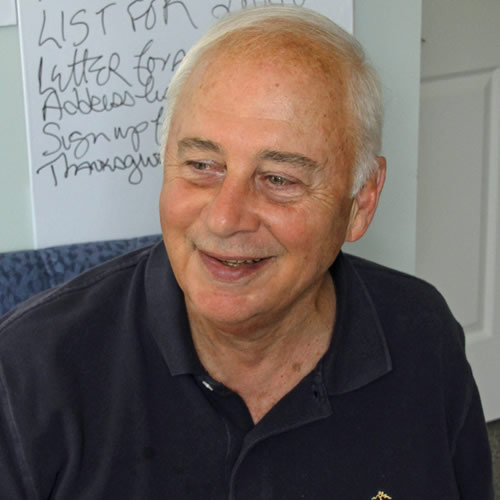 Brown Johnston
Finance Committee
Brown, a native of Rochester, NY, received BS in accounting, an MBA and law degree.  He is a CPA, CHB and tax attorney.  Brown worked in the field of international tax law, international trade and customs.  He also taught certificate courses to tax professionals at NYU for over 20 years. Since relocating to Fearrington in 2014, Brown volunteered as a VITA tax preparer with the Chatham County Council on Aging and drives weekly Meals on Wheels delivery route in Chatham County.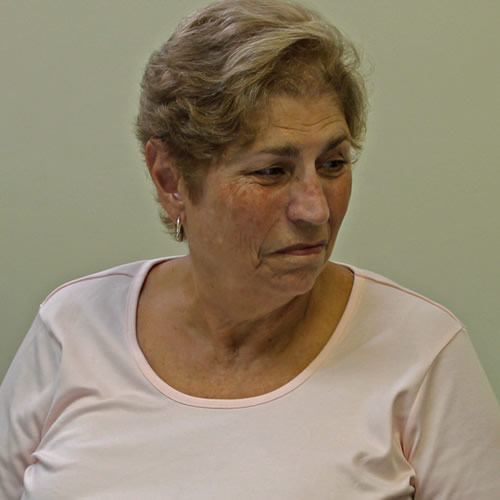 Cindy Kahler
Fundraising Committee
Cindy has a RN, a B.A. in Anthropology and Health and Human Services and a M.S. in Epidemiology.  She was a hospital nurse and did research at 2 Buffalo hospitals. Refugee health care became her primary work. She volunteered and advised refugee resettlement agencies and a Community Health Center in Buffalo, served on refugee related non-profit boards and the Women's Law Center in Buffalo.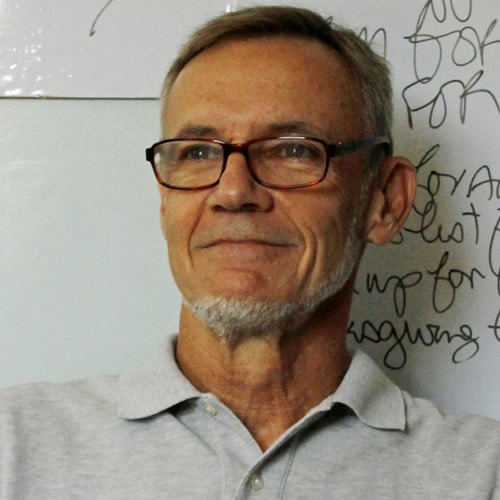 John McDowell
Finance Committee
John grew up near Tarboro, NC, and attended UNC (undergraduate), Princeton Seminary and Duke (graduate).  He lived in Roanoke, Virginia for 30 years, working in financial and nonprofit fields.  He was president of a small investment firm and worked in various nonprofit positions as a grant writer, refugee resettlement coordinator and director of a homeless shelter.  On retiring five years ago, he moved to Fearrington Village.  His son and daughter are both UNC grads.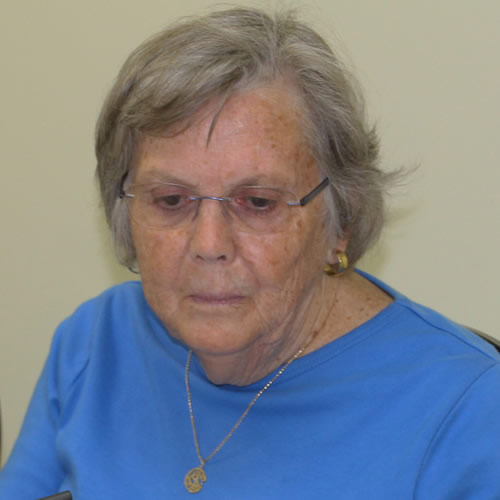 Kay White
Finance Committee
Kay has a B.A. from Connecticut College in European History. Her entire career was in brokerage/investment management in NYC. Her jobs included performance analyst, treasurer and compliance officer until her retirement September, 2005. She was the treasurer of AAUW-Chapel Hill Branch, later serving as treasurer of Fearrington Cares for over five years. She moved to Fearrington Village in 2002.