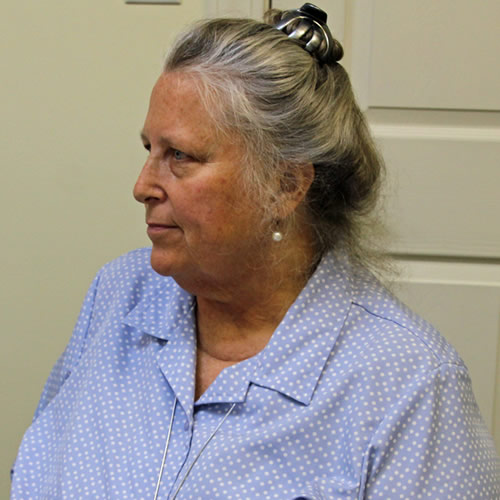 Karen Metzguer
Executive Director and Nurse
Karen has been a practicing nurse continuously since 1976 and is a retired Professor of Pediatrics, UNC School of Medicine, who spent 35 years working in infant mortality reduction at the local, state and national level. She worked as a Red Cross Disaster Nurse from 1995-2002 and assisted in emergency operations across NC, in VA, PA and at the Pentagon, September 11, 2001. She is also experienced as a Hospice Nurse, a Geriatric Care Manager and is currently the Nurse and Executive Director of Fearrington Cares.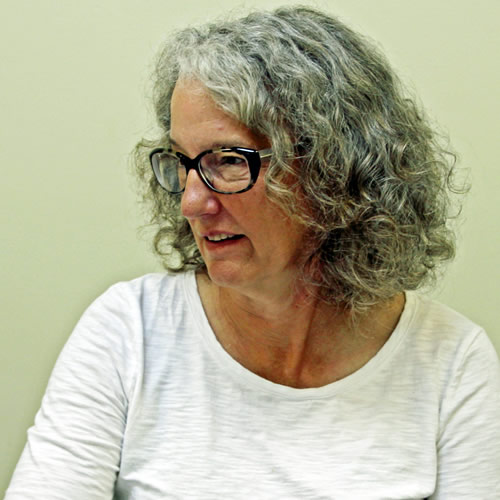 Pat Skiver
Administrative Coordinator
Pat has a Bachelor of Social Work, a Masters in Professional Accountancy and a CPA – license now expired. She managed a 3 location medical practice, included all financial work, financial statements, A/P, A/R, staffing, patient relations, insurance billing. She was also the property manager for 2 of the 3 locations. Pat has been with Fearrington Cares since January 2008.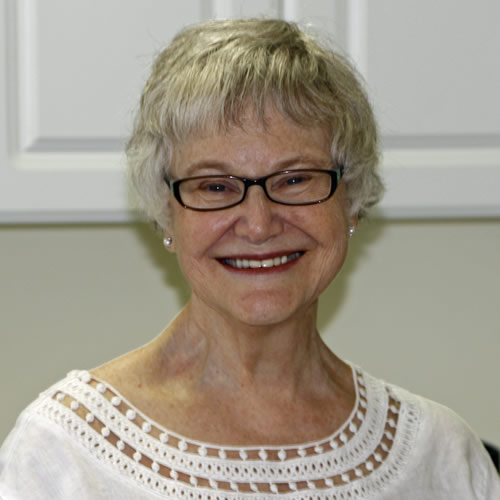 Paula Easton
Administrative Assistant
Paula was born in Chicago, moved to NYC and then to North Carolina, her home for over 40 years.  She went to the University of Illinois majoring in Math Education.  She started her career in advertising, then worked in marketing and human resources.  After retiring, Paula began volunteering, first for Hospice and then Fearrington Cares.  She also volunteers for CARE, an animal rescue group.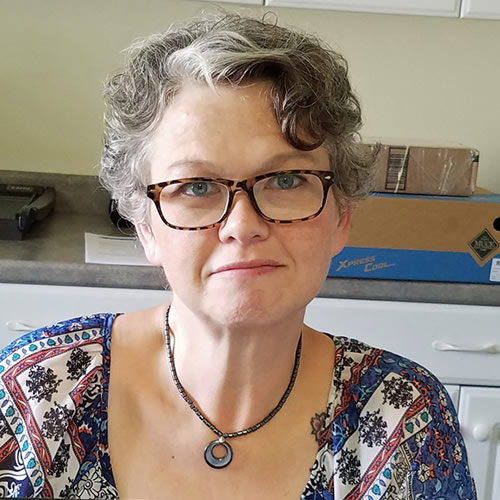 Christy Porter
Administrative Assistant
Christy is a native North Carolinian and lover of this part of the state. She became acquainted with Fearrington Cares in the spring of 2015 when she did her community externship here for school. Working with villagers and seeing this amazing organization had a profound impact, so she decided to stay!  Christy is a Licensed Massage and Bodywork Therapist and she has the privilege of serving those here at Fearrington Cares as well.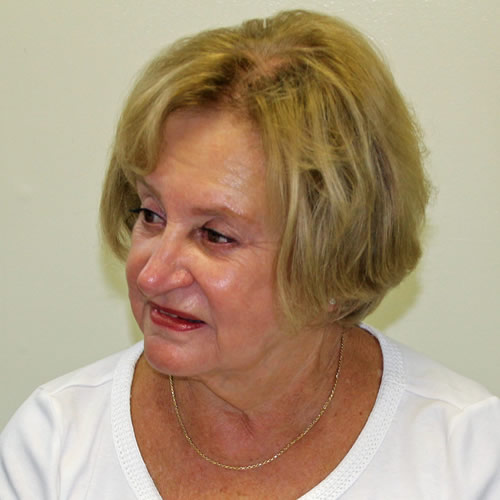 Barbara Hummel-Rossi
President
Barbara has a B.A. mathematics and English from the University of Albany and a PhD in psychology.  She was a professor in Applied Psychology Department at NYU for 36 years and served as Chair of University Committee on Human Subjects. She was on the board of directors of Harborfields Public Library and of Pederson-Krag Center.  She grew up in the suburbs of Buffalo NY and moved to Long Island, NY and then moved to Fearrington in summer of 2008.
Judy Wyne
Chair, Nominating Committee
Since retiring and moving to Fearrington in 2011, I have enjoyed activities with family members and exploring North Carolina. My volunteer work has been with Chatham County Literacy, Family Violence and Rape Crisis Center, CORA, Chapel of the Cross, and Fearrington Cares. Educational experiences include a BA in Political Science from Syracuse University and an MA in Sociology from the American University of Beirut. After 20 years as a stay at home mom with three children, I returned to school and earned a Doctorate in Educational Psychology. This led to four years as a university professor and 29 years as the Primary Civilian Advisor to the Director of Naval Education and Training.
Carol Kurtz
Secretary
Carol is a former Chicagoan who graduated from Roosevelt University (geology) and worked for U.S. Gypsum Corporation (Chemicals Division).  In 1991 she moved to Durham and was a Duke Garden's board member when the construction of a new visitor's center was undertaken.  She moved to Fearrington in 2004 and has been an active member of several Fearrington organizations with service on the FHA, Friends of the Arts and Film Club boards.
Mark Asman
Treasurer
Mark has a BSBA and MBA from Bowling Green State University and a Ph.D in Accountancy from the University of Missouri. He is a licensed CPA in Ohio (Inactive) and is a Certified Computing Professional. He retired from Bowling Green State University as the Ernst & Young Professor of Accounting. Mark also worked for Ernst & Young, is a life member of the American Accounting Association and has been a board member and/or treasurer for a number of non-profits organizations. Consulting activities have ranged from the USDA Agricultural Research Service to the local airport in Bowling Green, Ohio. Hobbies include woodworking and flying.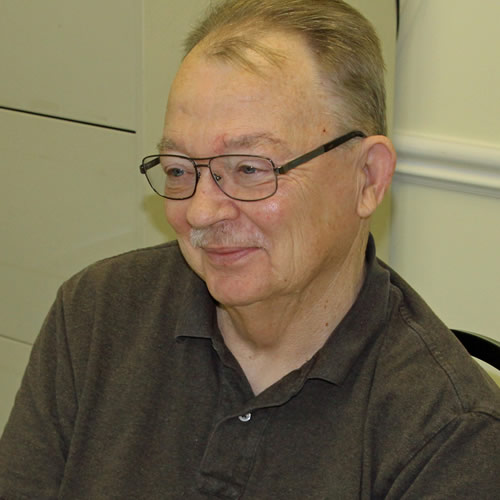 Steve Stewart
Chair, Building Expansion
Steve has a B.S. in Health Science, a Masters in Epidemiology and a Doctorate in Public Health.  He is a former Department Head and Associate Dean and is Professor Emeritus of Health Sciences.  He has served as a consultant to various Federal departments and to the United Nations. He moved to Fearrington Village in 2011 with wife Donna.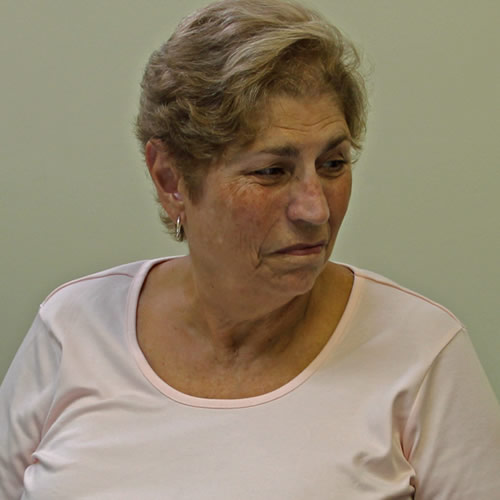 Cindy Kahler
Education Committee
Cindy has a RN, a B.A. in Anthropology and Health and Human Services and a M.S. in Epidemiology.  She was a hospital nurse and did research at 2 Buffalo hospitals. Refugee health care became her primary work. She volunteered and advised refugee resettlement agencies and a Community Health Center in Buffalo, served on refugee related non-profit boards and the Women's Law Center in Buffalo.
Michael Hancock
Building Expansion
Mike and his wife Mary moved from Fairfax, VA to Fearrington in March 2011. A retired Foreign Service Officer, he served at Embassies in Europe, Mexico, and Central America and at the Department of State in Washington. Born in New York, grew up in Atlanta, went to college in Denver, served as a Peace Corps Volunteer in Honduras. did graduate work at the University of Pittsburgh, and received a Master's degree from the George Washington University. In Virginia, Mike was active with his homeowners association for five years (two as President). Until June 2018, he served four and a half years as President of the Camden Park Homeowners Association. He has been a Fearrington Cares volunteer driver for a little over two years.
This Seat is Currently Vacant
The Nominating Committee will soon begin interviewing candidates to assume this seat.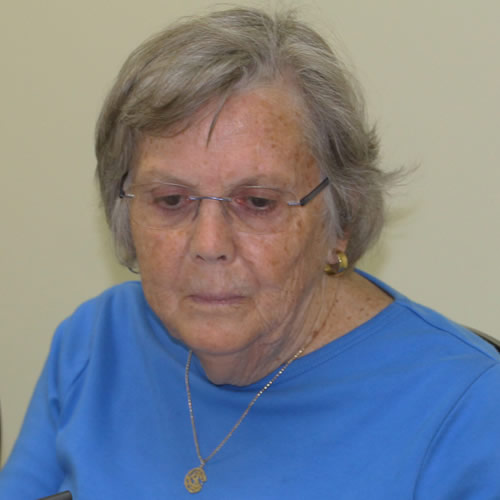 Kay White
Finance Committee
B.A. Connecticut College – European History. Entire career in the brokerage/investment management in New York City; principal, treasurer and compliance officer for 19 years at an investment firm in NYC, Trevor Stewart Burton & Jacobsen, Inc. until retirement September, 2005; former President and Treasurer of AAUW-ODC Branch (Orange, Durham, Chatham, North Carolina), and currently, singer with the Fearrington Village Singers. Moved to Fearrington Village from NYC in 2002 and then moved to Galloway Ridge in 2018. Current Board member and member of Finance Committee of Fearrington Cares.