Karen Metzguer
Executive Director and Nurse
Karen has been a practicing nurse continuously since 1976 and is a retired Professor of Pediatrics, UNC School of Medicine, who spent 35 years working in infant mortality reduction at the local, state and national level. She worked as a Red Cross Disaster Nurse from 1995-2002 and assisted in emergency operations across NC, in VA, PA and at the Pentagon, September 11, 2001. She is also experienced as a Hospice Nurse, a Geriatric Care Manager and is currently the Nurse and Executive Director of Fearrington Cares.
Administrative Coordinator
Name, Photo, and Personal Profile Forthcoming.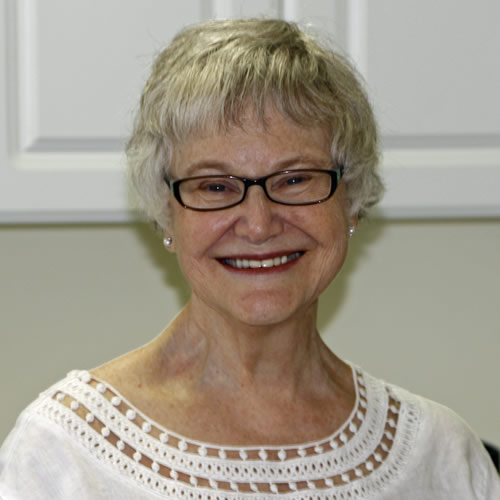 Paula Easton
Administrative Assistant
Paula was born in Chicago, moved to NYC and then to North Carolina, her home for over 40 years.  She went to the University of Illinois majoring in Math Education.  She started her career in advertising, then worked in marketing and human resources.  After retiring, Paula began volunteering, first for Hospice and then Fearrington Cares.  She also volunteers for CARE, an animal rescue group.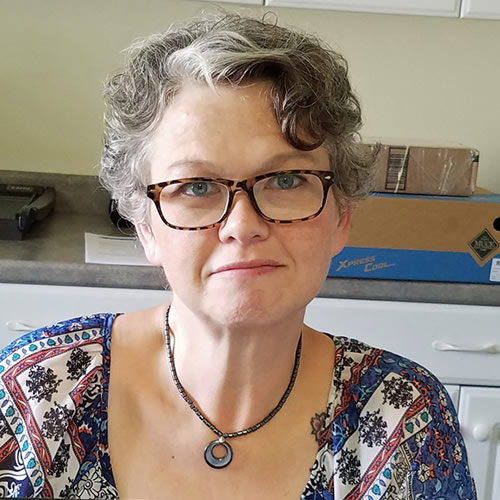 Christy Porter
Administrative Assistant
Christy is a native North Carolinian and lover of this part of the state. She became acquainted with Fearrington Cares in the spring of 2015 when she did her community externship here for school. Working with villagers and seeing this amazing organization had a profound impact, so she decided to stay!  Christy is a Licensed Massage and Bodywork Therapist and she has the privilege of serving those here at Fearrington Cares as well.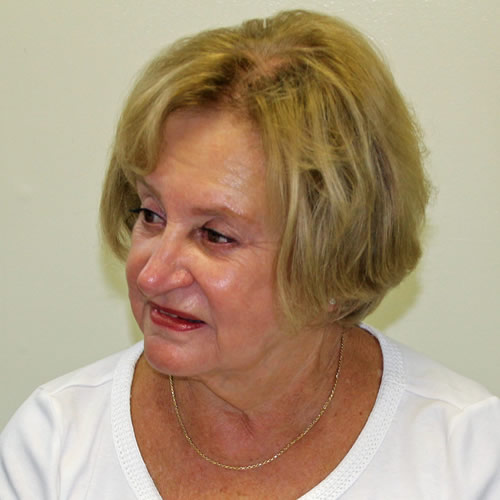 Barbara Hummel-Rossi
President
Barbara has a B.A. mathematics and English from the University of Albany and a PhD in psychology.  She was a professor in Applied Psychology Department at NYU for 36 years and served as Chair of University Committee on Human Subjects. She was on the board of directors of Harborfields Public Library and of Pederson-Krag Center.  She grew up in the suburbs of Buffalo NY and moved to Long Island, NY and then moved to Fearrington in summer of 2008.
Linda Patterson
Interim Vice President and Chair, Nominating Committee
After a career as a graphic designer and direct marketer, Linda turned to video production and worked for UNC-TV while in North Carolina. She moved here from Boston in 2012. Since retiring in 2016 she has been busy volunteering as a guardian ad litem for foster children; reading to children at Head Start, ushering at Playmakers Repertory Company; and singing with the Fearrington Village Singers, and Pollyfonix. She is pleased to serve on the Fearrington Cares board after having volunteered for their fundraising committee in 2020.
Carol Kurtz
Secretary
Carol is a former Chicagoan who graduated from Roosevelt University (geology) and worked for U.S. Gypsum Corporation (Chemicals Division).  In 1991 she moved to Durham and was a Duke Garden's board member when the construction of a new visitor's center was undertaken.  She moved to Fearrington in 2004 and has been an active member of several Fearrington organizations with service on the FHA, Friends of the Arts and Film Club boards.
Mark Asman
Treasurer
Mark has a BSBA and MBA from Bowling Green State University and a Ph.D in Accountancy from the University of Missouri. He is a licensed CPA in Ohio (Inactive) and is a Certified Computing Professional. He retired from Bowling Green State University as the Ernst & Young Professor of Accounting. Mark also worked for Ernst & Young, is a life member of the American Accounting Association and has been a board member and/or treasurer for a number of non-profits organizations. Consulting activities have ranged from the USDA Agricultural Research Service to the local airport in Bowling Green, Ohio. Hobbies include woodworking and flying.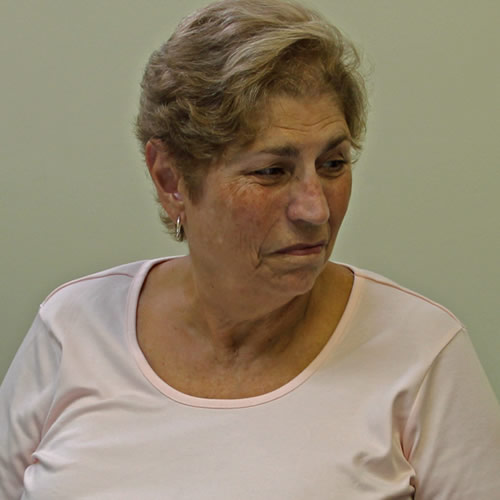 Cindy Kahler
Chair, Education Committee
Cindy has a RN, a B.A. in Anthropology and Health and Human Services and a M.S. in Epidemiology.  She was a hospital nurse and did research at 2 Buffalo hospitals. Refugee health care became her primary work. She volunteered and advised refugee resettlement agencies and a Community Health Center in Buffalo, served on refugee related non-profit boards and the Women's Law Center in Buffalo.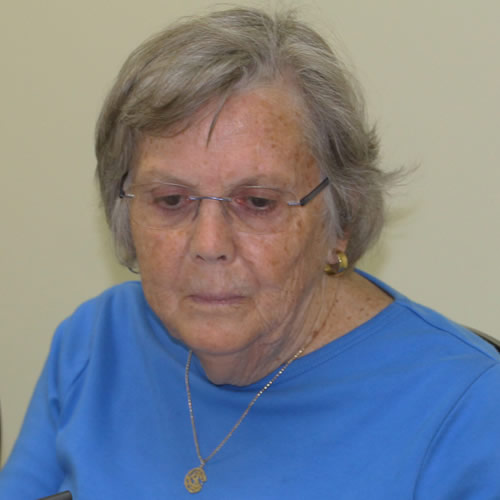 Kay White
Finance Committee
B.A. Connecticut College – European History. Entire career in the brokerage/investment management in New York City; principal, treasurer and compliance officer for 19 years at an investment firm in NYC, Trevor Stewart Burton & Jacobsen, Inc. until retirement September, 2005; former President and Treasurer of AAUW-ODC Branch (Orange, Durham, Chatham, North Carolina), and currently, singer with the Fearrington Village Singers. Moved to Fearrington Village from NYC in 2002 and then moved to Galloway Ridge in 2018. Current Board member and member of Finance Committee of Fearrington Cares.
Cathy Somer
Co-Chair, Communication Committee & Fearrington Cares Ambassadors Program
Cathy holds a B.A. in English from Duke. After training as a technical editor, she pursued a career as a medical editor and acquisitions editor of nursing textbooks for New York publishers McGraw-Hill and John Wiley. Later she headed the Editorial Department of a medical marketing agency for several years and then became a freelance medical writer and editor. In 2009, Cathy moved to Fearrington, where she has co-chaired Women of Fearrington and its Programs and Road Trips teams. Currently, she co-chairs Reaching Chatham's Children, a tutoring group within Women of Fearrington. She also serves as a driver for Fearrington Cares.
Janine Griffin
Co-Chair, Communication Committee & Fearrington Cares Ambassadors Program
Although Janine spent the first 21 years of her life in Rochester, New York, she considers herself a naturalized Southerner. With a BA and MA in English, she has worked in education, advertising and marketing, and non-profit management, although she is most proud of her current career as grandmother. She has been a volunteer with public schools, youth orchestras, neighborhood associations, and community groups including educational programs for senior adults.  Janine and her husband, Frank, moved to Fearrington Village in 2019. They have one daughter and one precious granddaughter who live in Durham.
JoAnn Pitz
I have long been an admirer of the Village Concept. My husband and I helped to start Carolina Villages in Chapel Hill and since we moved here four years ago, I have volunteered as a driver and as a Fearrington Friend. Born in Pittsburgh, I received my Bachelor's degree in social work and a Master's in public administration from Southern Illinois University (SIU) Carbondale. I have worked as a benefits specialist for the UMWA Health and Retirement Funds, as Benefits Director at SIU, directed a three-county Rural Health Initiative primary care program, and as the Benefits Director at UNC-CH. I volunteered for the board of Freedom House Recovery Center and for Duke Hospice and am involved in the PORCH food assistance program. Since retirement, I continue to volunteer with hospice and with PORCH and to keep up a daily yoga practice.
Anne Henkels
Fearrington Cares Ambassadors Program
Anne is a native Southerner and has lived most of her life in Chapel Hill and Orange County. She is a UNC grad and has worked in lab research in both the food industry and the medical field. She was the owner of a secretarial service and an antique dealer. Since moving to Fearrington in 2010, she has been involved with the Women of Fearrington; the Village Voices; and participated in, and helped with, several local events including the Camden Park Board of Directors. She considers her most significant life achievement to be the raising of six (3 hers and 3 steps) children to successful adulthood without major mishap.
Fearrington Cares Board of Directors Line-Up for Fall 2021-2022