Fearrington Cares is a non-profit 501(c)(3) organization so your donation is tax-deductible. Your gift is part of what makes Fearrington Village a great place to live. For information about donating to non-profits in the wake of the 2018 Federal Tax Law Changes click here (Revised 2020).
Ways to Donate
Credit Card
You can easily make an online gift by clicking on our PayPal button. You do not have to have a PayPal account to do this, as PayPal allows you to pay with most credit cards.
Check
To make a gift by check, please print and fill our donation form and return it with your check made out to "Fearrington Cares." You can stop by and drop it off at the center (located behind the Gathering Place) or you can place it in the Fearrington Cares box at the Swim and Croquet mail kiosk. You can also mail it to us at:
Fearrington Cares
2020 Fearrington Post
Pittsboro, NC 27312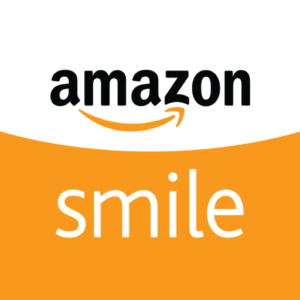 Fearrington Cares has registered with AmazonSmile. That means that if you shop at Amazon, at no cost to you, you can choose to have AmazonSmile donate 0.5% of the cost of your eligible purchases to Fearrington Cares. In 2020, we received $579.58 from Amazon smile. Since we signed up with Amazon Smile, we have received $2,354.95 (through 2/2021). Just shop at smile.amazon.com and choose Fearrington Cares as your charity of choice. When first visiting AmazonSmile, customers are prompted to select a charitable organization from almost one million eligible organizations. Just pick Fearrington Cares then shop as usual.
The Heart of Fearrington Village
Note from Karen Metzguer, RN, Nurse and Executive Director / December 2020
We can't and never have been able to do it without YOU. The work of Fearrington Cares is funded 100% by Villagers, both current and past. Not only are you and your neighbors volunteers for this organization, you have shared your financial resources for 30 years of service to the community. This final appeal for a contribution in 2020 comes with the immense gratitude I feel for the privilege of serving as your Nurse and Executive Director.
You may be surprised to learn the following multiple ways we are able to receive financial support in addition to a check or a donation by credit card on our website:
Donation of appreciated stock.
Donation of proceeds from a vehicle sale.
Matching donation from an employer/previous employer.
Donation in honor of a service provided by one of our volunteers.
Donation in memory of a friend or family member who has died.
Donation of the proceeds of an estate sale.
Donation at the time of death through a will.
Donation through a trust fund or foundation.
Our programs and services continue to make a difference in this community. We hear regularly from individuals who are incredibly grateful for our education programs and movement classes, and who have been moved by the humor, warmth, and compassion of our volunteers.
We are grateful to each of you who have contributed and ask those of you who have not to consider joining your neighbors who are passionate about Fearrington Cares programs and services. Please make a donation before the end of the year. Fearrington Cares is a 501(c)3 organization.
Fearrington Cares gratefully acknowledges the generous support of The Arthur Carlsen Charitable Fund of the Triangle Community Foundation. You can learn more about the Triangle Community Foundation.