All Upcoming Events
It's Flu Season — Remember to Get Your Senior Flu Shot! 
The cost is covered by Part B Medicare coverage. The season has gotten off to an early start especially in the South and the strain that is spreading fastest is a very serious one.  It's still not too late to get vaccinated.
Monitor the CDC (Centers for Disease Control) influenza website
for up-to-date incidence and prevalence reports, symptoms, and warnings.
This is a health issue to be taken seriously. 
---
Please Donate Treasures! We'll Help You Downsize!  
Consider donating treasures you no longer need or use to the Fearrington Cares spring auction. Support a good cause and delight in the knowledge that someone else will treasure your treasures! Jewelry, paintings, pottery, collectibles, outdoor art, small furnishings, etc. are all items to consider donating; items must be in good condition. Call Nancy Wilson (919-542-3959) or Carol Kurtz (919-542-3582) to discuss and arrange pick-up.
Collection will continue through March 01st. 
The auction itself will be in April and details will be announced later. This FUNdraiser is part of our Capital Campaign to help furnish an enlarged and improved Fearrington Cares Center.
---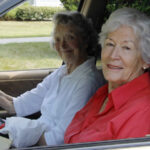 New Transportation Terms Beginning in 2020.
Fearrington Cares volunteers will take villagers to the grocery store, the bank, an attorney or to a medical appointment. Our services are well utilized and the increasing number of requests is challenging our drivers many weeks of the year. Beginning in 2020, we have 2 important requests of those we assist: we ask that grocery shopping be completed in 90 minutes and going forward we can no longer provide either next day or same-day rides.
 Ride requests for medical appointments may be made as much as 2 weeks in advance; please call the Center 
with no less than 2 days' notice
 to request transportation assistance from our volunteers.
---
A NEW SUPPORT GROUP:
Living with Loss
meets at 1:00 – 2:30 pm on Thursdays, February 13 and 27, 2020 in the Fearrington Cares Center. This new Support Group is open to people who are dealing with the loss of a spouse, parent, child, or friend and
will meet twice a month
. Led by Fearrington residents John and Judyth Branson (John a minister and Judyth a psychotherapist), this will be a confidential group where it feels safe to talk about the feelings of loss. Call Judyth (203-451-0383) or Karen (919-542-6877) if you have questions.
---
See the
FearringtonEdge TECH TUESDAYS Series new dedicated content page
, which displays recent and upcoming program information, including (when available) the presentation files associated with each program in the series. Following all programs, visit that page to see and download the associated program file(s).
The next program will be on April 07, 2020
. See their dedicated page for details.
---
Duke Energy encourages everyone to have a plan should another severe storm cause extended power outages
. You can sign up for outage alerts by texting
REG to 57801 or enroll online.
---
Chatham Public Library FREE Computer Classes for MARCH & APRIL 2020. 
Learn a new skill at Chatham Community Library! The library is offering a series of free computer classes in March and April. A description of each class, including topics covered and prerequisites for attending, can be found by clicking on the class name below.
---